Tenants Protest
Students of the Amsterdam University (Universiteit van Amsterdam) are protesting against the way decisions are too much based on efficiency and, in general, money. These decisions lead to shutting down in-efficient studies. A few weeks ago the students occupied the Bungehuis. The building was cleared by the police. Since March 6th the students occupy Het Maagdenhuis in Amsterdam.

Like other countries Holland has a history of student protests. But, and I say this with a little nostalgia, since the 1980's nothing serious happened.

And now we have this occupation!
I decided to go to Het Maagdenhuis and take some pictures of those rebellious students!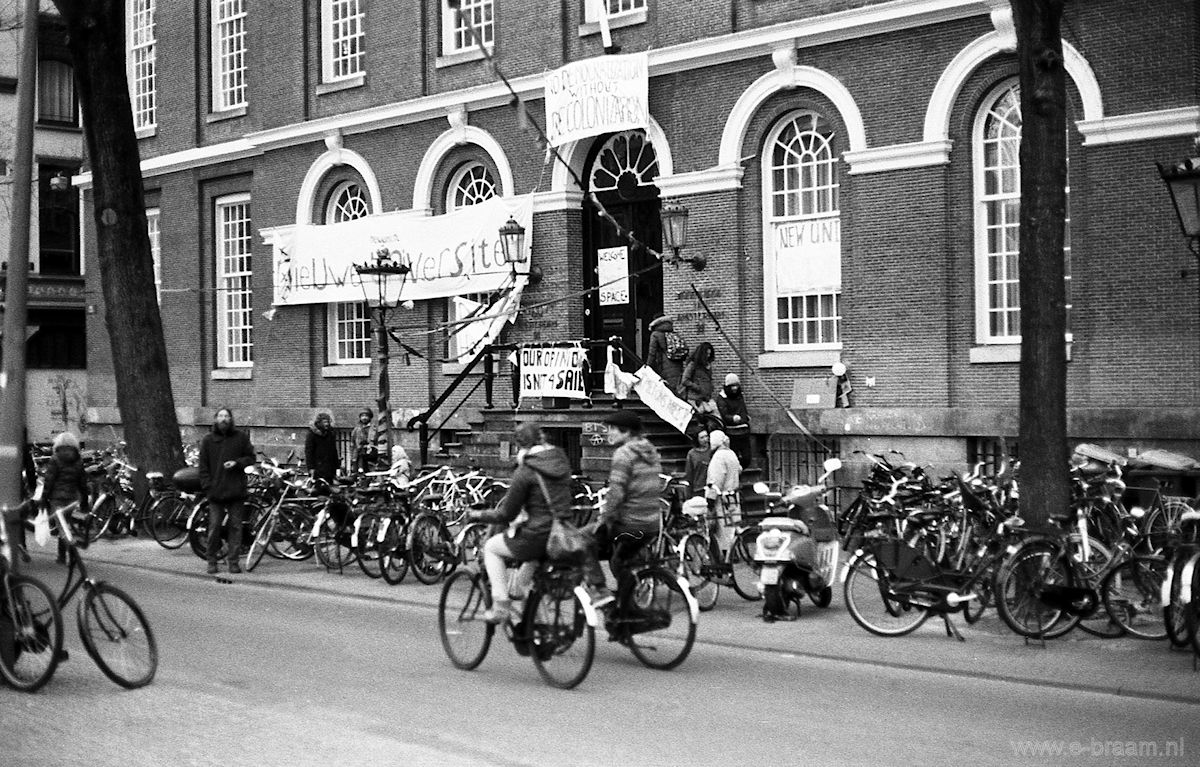 Het Maagdenhuis in Amsterdam. Occupied by students.

Yes, I agree: a little disappointing.
Okay, we can see the banners.
And we see people.
On the stairs.
Leaving.

Boring...
But what is this?


Police gathering on Het Spui in Amsterdam. What is going to happen?

At this moment I still thought that something was going on concerning the students.
That's why I took this picture of the statue called "Het Lieverdje", symbol of protests for ages.


Statue "Het Lieverdje" symbol of protests since many years.

But, guess what?
There are more people angry.
Tenants.
Rents (housing) are rising too fast for too long. So the decided to protest.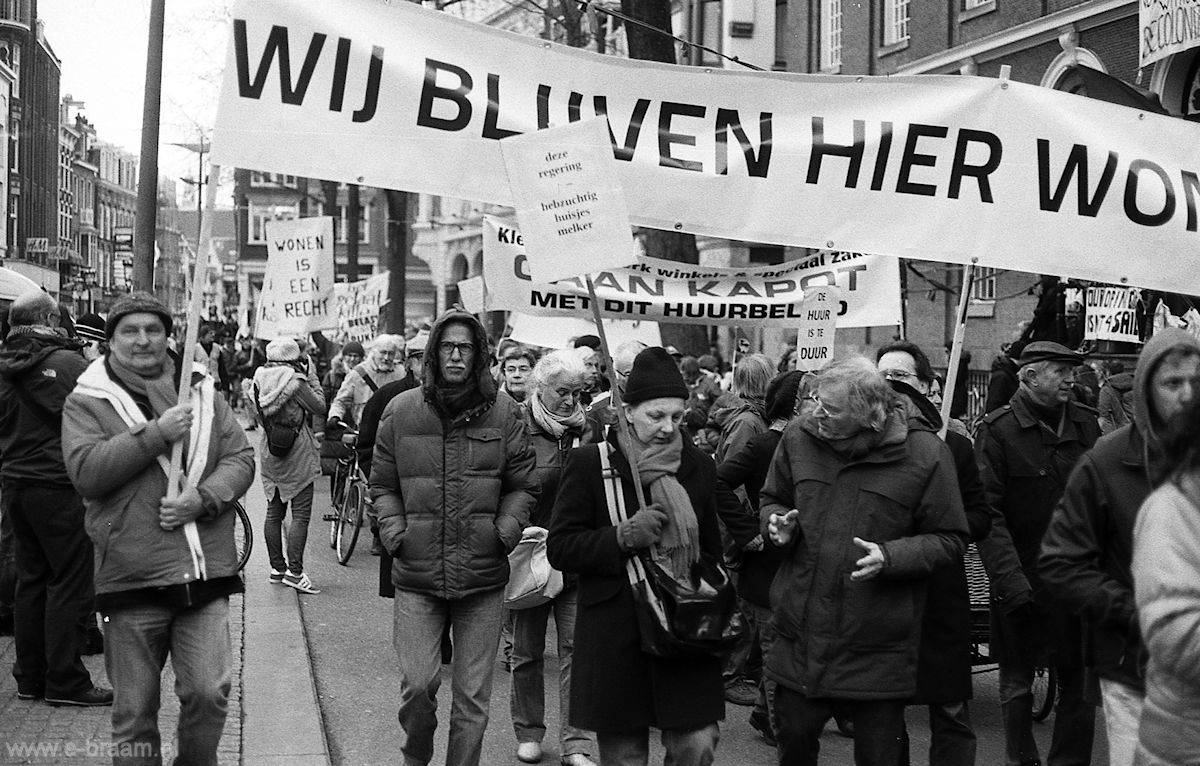 Okay, this is why the police came: tenants protesting